Sinisa Malesevic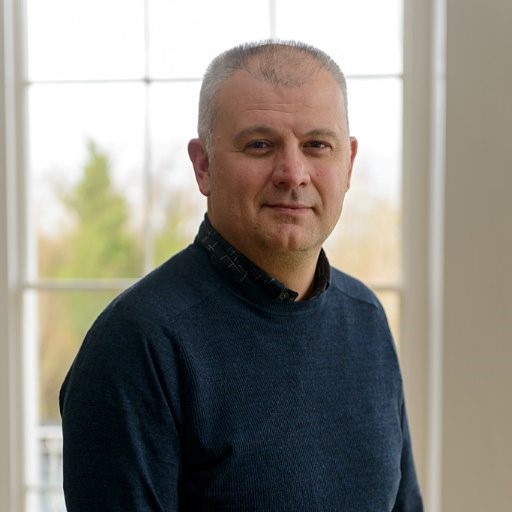 Pr. Sinisa Malesevic a été nommé titulaire de la Chaire de sociologie de l'UCD en septembre 2011. Auparavant en charge de postes de recherche et d'enseignement à l'Institute for International Relations (Zagreb), au Centre for the Study of Nationalism, CEU (Prague) - où il travailla avec feu Ernest Gellner - et à la National University of Ireland, Galway. Il a également été professeur invité et boursier à l'Université d'Uppsala, à l'Université Libre de Bruxelles (chaire Eric Remacle en études sur les conflits et la paix), à la London School of Economics et à l'Institute for Human Sciences, Vienne. Membre de la Royal Irish Academy (élue en 2010) et de l'Academia Europaea (Académie de l'Europe, élue en 2014) et il est également membre associé de l'Académie des sciences et des arts de Bosnie-Herzégovine (élue en 2012). Ses principaux centres d'intérêt sont l'étude de la guerre et de la violence organisée, l'ethnicité et le nationalisme, l'idéologie, la théorie sociologique et la sociologie historique comparative. Il est l'auteur de plus de 90 articles et chapitres de livres évalués par des pairs et a donné plus de 120 conférences invitées partout dans le monde. Ses publications ont été traduites en chinois, croate, persan, turc, thaï, portugais, japonais, indonésien, polonais, russe, serbe et espagnol.
Publications
Des nationalismes fondés : A Sociological Analysis (Cambridge University Press, 2019),
The Rise of Organised Brutality : A Historical Sociology of Violence (Cambridge University Press, 2017, Outstanding Book Award from the American Sociological Association),
Nation-States and Nationalisms : Organization, Ideology and Solidarity (Polity, 2013),
The Sociology of War and Violence (Cambridge University Press, 2010, 2012),
Identity as Ideology : Understanding Ethnicity and Nationalism, (Palgrave, 2006),
The Sociology of Ethnicity (Sage, 2004),
Ideology, Legitimacy and the New State (Routledge 2002 ; réimprimé en 2008 ; édition de poche 2016),
Empires et Nation-States : Beyond the Dichotomy (Sage 2017),
Historical Sociology (Sage, 2015),
Nationalism and War (Cambridge University Press, 2013),
Contemporary Social Thought (Cambridge University Press, 2007).